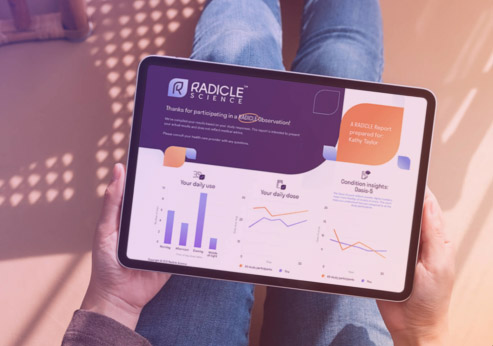 Since the dawn of civilization, humans have used natural remedies for their healing properties. Some of the same treatments are still used by billions around the world to this day, based largely on anecdotal evidence and lore. Clinical research on natural treatments is lacking due to multiple obstacles, including costly clinical trials, sparse and restricted funding and institutional bureaucracies slowing research. These hurdles all ultimately prevent viable affordable solutions from getting to a mainstream market in a timely fashion—or at all.
Rising demand for natural products is dramatically changing that industry sector. As a result, the global complementary and alternative medicine market size is expected to grow from $100.4 billion in 2021 to a staggering USD $404.66 billion by 2028, according to the 2021 Complementary and Alternative Medicine Market Size, Share & Trends Analysis Report by Grand View Research, Inc. The report further states that traditional alternative medicine, or botanicals, dominated the market in 2020 with a share of 38.48%.
One company revolutionizing the validation of health and wellness products is Radicle Science, an AI-driven health tech B-corp harnessing direct-to-consumer clinical trials to prove and predict the effects of these products. The company, Co-Founded by Pelin Thorogood, M.Eng/MBA and Dr. Jeff Chen, MD/MBA, has dedicated itself to delivering clinical trials exponentially faster, cheaper and, most importantly, with thousands more diverse participants than traditional research studies.
The pedigrees of the visionaries at the helm of Radicle Science speak volumes as to why the company has realized such early success and recognition for its groundbreaking innovations and community impacts. It's important to understand how their past experiences and ancillary current endeavors are now driving the efficacious re-imagination of the traditional clinical trial and research model.
Pelin, a tech executive turned impact entrepreneur, has made a career at the forefront of emerging business trends and disruptive technologies. She previously served as CEO and Board Director of Anametrix, a venture-backed multichannel data collection, visualization and predictive analytics platform (acquired by Ensighten in 2015). Prior to Anametrix, she was CMO of WebSideStory, the pioneer in web analytics and digital marketing (IPO 2004, acquired by Omniture/Adobe in 2008). Deeply committed to impact, education and community, Pelin also currently serves as Trustee and Treasurer of the UC San Diego Foundation, Executive Board member of the UC San Diego Basement start-up incubator, as well as Co-Founder and President of the Wholistic Research and Education Foundation—a non-profit dedicated to cutting edge cannabis research (as featured in CNN's Weed and PBS' Science of Cannabis).
Dr. Jeff's background is equally extraordinary. He is the Founder and former Executive Director of the UCLA Cannabis Research Initiative (one of the world's first), which he grew to encompass over 40 faculty conducting research, education and policy projects.  Dr. Jeff earned his MD and MBA concurrently on a full merit scholarship at UCLA, graduating in the 95th percentile amongst U.S. physicians on national U.S. Medical Licensing Exams. He is a U.S. patent holder; David Geffen Fellow; published author in cannabinoid, oncology and radiology research; and is an Industry Mentor for U.S. National Institutes of Health I-CORPs startup accelerator. Dr. Jeff also presently serves as a Medical Advisor to Healthline Media and Chief Science Officer of the Wholistic Research and Education Foundation.
Read on to learn how both Pelin and Dr. Jeff are driving healthtech innovation regionally, nationally and globally.
MK:  First, please explain what Radicle Science does and a bit about the expertise driving it.
Dr. Jeff: Radicle Science is an AI-driven healthtech B-corp proving and predicting the effectiveness of health and wellness products at scale.  Radicle combines the reach of a market research company, the scientific rigor of a research university and the agility of a tech company to reimagine clinical trials and transform these products into democratized precision medicines.
Operating at the intersection of health and wellness, big data and digital health, Radicle Science leverages a proprietary data analytics platform and a virtual, direct-to-consumer (D2C) model to deliver objective health outcome data across diverse populations and conditions. Our Radicle Vision is a future where affordable, accessible, natural health products are trusted by patients, recommended by healthcare providers, reimbursed by insurance and used as widely as pharmaceutical drugs.
Pelin: After hiring our first employee in November 2020, the Radicle Science team has rapidly grown to include renowned experts and luminaries with well over 50 advanced degrees. These include Chairman of the Advisory Board Dr. Peter H. Diamandis, MD (named as one of the "World's 50 Greatest Leaders" by Fortune), CTO Dr. Sheldon Borkin, PhD (WebMD's former VP of Tech and Chief Security Officer), Chief Research Officer Dr. Emily Pauli, PharmD (Clearview Cancer Institute's former Director of Research) and Advisor Dr. Rhona Applebaum, PhD (Coca Cola's former Chief Science Officer).
We're honored to have such a high caliber group of luminaries helping drive our virtual, direct-to-consumer, crowdsourced clinical trial approach. Our unique abilities have allowed us to serve diverse brands, from startups to multibillion dollar publicly traded companies. We're also proud to provide verified products and personalized health reports free of charge to thousands of individuals across the country who participate in our studies.
MK: I understand Radicle Science is launching several blinded placebo-controlled clinical trials in 2022 on rare cannabinoids, including THCV, CBN, CBG and CBC, to study their effects on certain physical and mental health conditions. How many participants are expected and how does this compare to your company's CBD studies from 2021?
Dr. Jeff: Yes, Radicle Science is launching history's first large-scale, blinded, placebo-controlled clinical trials on rare cannabinoids, including THCV, CBN, CBG and CBC, to study their effects on sleep disturbance, pain, stress, anxiety. These historic Radicle Discovery studies kick off throughout 2022 and will involve more than 10,000 people. Brands participating in these studies include Columbia Care, Lord Jones, Open Book Extracts, Straight Hemp, Trokie and Wana Brands.
All told, we're headed for exponential growth in 2022 as we prepare to study ten times more people than we did in 2021—which was already exponentially more than traditional clinical trials.

MK: On that note, looking back at 2021, what are some of the highlights of what Radicle Science accomplished during that calendar year?
Pelin:  2021 was a year of many, many firsts. I'm proud to say that our company worked with dozens of industry-leading cannabinoid brands where we studied more participants across these randomized controlled trials (RCTs) than all worldwide cannabinoid RCTs combined that year! Our studies resulted in millions of health outcome data points.
We closed out 2021 with the ground-breaking completion of over 2 dozen RCTs of cannabinoid products, including history's largest cannabinoid study and history's first cannabinoid study for Women's Health. The Radicle Real World Evidence studies, involving over 7,000 participants, examined various formulations of CBD-containing products and their effect on key health outcomes across five domains, including general well-being, quality of life, sleep quality, pain and feelings of stress and anxiety.
MK: What else has been particularly noteworthy about some of the other Radicle Science studies to date?
Dr. Jeff: Radicle ACES (Advancing CBD Education and Science) was history's largest RCT on CBD and generated Real World Evidence of its effects. ACES encompassed nearly 3,000 participants and set new standards for expediency and cost by completing ten times faster and ten times cheaper than traditional clinical trials.
Radicle ACES employed validated, standardized health indices to gather real-world health outcomes from a highly diverse population. The study determined the effectiveness of botanical products containing CBD.
Initial findings indicated participants experienced a 71% improvement in their well-being, on average, across all the products. Participating brands included ALTWELL, Charlotte's Web, Columbia Care, Healer, Lord Jones, Maven Hemp, MD FARMA, Peels, Prospect Farms, PURAURA Naturals from Enhanced Botanicals, Rae Wellness, Trokie and Verséa Wellness.
Pelin:  Many industry-leading brands also underwent a Radicle Real World Sleep study (RRWS), an RCT which researched the effectiveness of orally ingestible CBD products for sleep. In total, over 2,000 participants from diverse geographical areas (including many rural areas) in the U.S. participated across all of these RRWS studies. Through our 100% virtual approach, we were able to include hard-to-reach populations typically not represented in clinical studies, making our study demographics representative of the true US population.
When Radicle Science anonymized and aggregated the data across all brands who underwent a RRWS study, researchers found that among participants with pre-existing sleep complaints, 65% experienced a clinically meaningful improvement in their sleep quality after taking one of the CBD brands.
MK:  For your work in 2022, how will you share new findings and results from these fresh clinical trial efforts?
Dr. Jeff: We will share knowledge from the aggregated, anonymized data across our studies with consumers, regulators, manufacturers and healthcare providers. We're looking forward to eagerly participating in conversations surrounding the future of cannabinoid clinical research.  Our aim is to create a movement that redefines the research paradigm and enables evidence-based decision-making across the health and wellness industry, starting with cannabinoids.
MK:  I understand you were just named a 'Cool Companies 2022' by Connect SD – tell us about that recent honor.
Dr. Jeff:  We're so honored that Connect SD chose Radicle Science as one of the fastest growing and most exciting Tech and LifeSci companies in San Diego. We're so grateful to be recognized for our reimagined clinical trials that can transform health and wellness products into democratized precision medicines. We're also excited to be recognized for our groundbreaking work in AI-driven healthtech and our innovative partnership model with academia. It will be so exciting to be featured at the Five Ten Thirty event at Petco Park on April 28, officially declared as Innovation Day by Mayor Gloria.
MK: I know you work closely with UC San Diego – can you share a bit about your partnership with the university?
Pelin: Radicle Science is honored to partner with UC San Diego, a national leader in innovation that drives social and economic good. We're one of the inaugural partners for UC San Diego's Innovation Sprints program. Through this novel partnership, we're amplifying our research and development for wearables integration and the Internet of Things (IoT).
We're also very proud that 25% of Radicle Science's team is composed of graduates from UC San Diego.  These are Data Science and Public Health graduates who coupled their incredible classroom education with transdisciplinary initiatives, including The Basement's academic internships and the LatinX Leadership program.
UC San Diego is a key contributor to California's state's innovation ecosystem.  They have pioneered novel programs like "The Basement " startup incubator, which attracts renowned entrepreneurs who mentor UC San Diego students, helping them bring their ideas to fruition. It is so inspiring to be one of these mentors, as I have the honor of serving on the Executive Board for UC San Diego's The Basement initiative.  I also serve as Trustee and Treasurer of the UC San Diego Foundation, as well as Co-Chair of their Innovation and Entrepreneurship Council.  I can attest that my deep involvement with UC San Diego has been one of most fulfilling and meaningful experiences of my life.
MK: Is your extreme community engagement model one you feel can and should be replicated by companies in other regions?
Dr. Jeff: San Diego's robust entrepreneurial and academic communities have certainly set the region apart as a leading innovation economy. In fact, San Diego is widely revered for attracting and cultivating innovation with its collaborative, supportive ecosystem that provides capital, mentorship, infrastructure and a highly educated workforce that's all greatly bolstered by world-class research institutions.
While other cities and counties may or may not benefit from the same scope and caliber of resources, our community engagement efforts are definitely a model that can and should be duplicated in cities nationwide—if not worldwide—to drive advancements in a way that can directly bolster and positively impact the local, regional, national and global economy. I sincerely hope that our company's extreme community-centric focus serves as an archetype and source of motivation for other companies both near and far.
Pelin: For my own part, I continually strive to be a valued mentor and advisor to students in our region through various entrepreneurship programs.  My hope is they can gain invaluable perspective, expertise and motivation as they endeavor to bring their fresh ideas and methodologies to market.
As an example, my work with US San Diego's The Basement incubator helps enable students to build next-gen companies in a distinctly local culture of transdisciplinary innovation and impact, thereby bettering both our local and global communities through job creation and social good. Of course, my personal involvement in these kinds of programs is in addition to our company at-large proffering internship and employment opportunities.
MK: Relative to your actual services and offerings, who exactly does Radicle Science work with?
Pelin: Radicle Science works with brands interested in scientific understanding and demonstrating the effectiveness of their products. We initially focused on serving the CBD and cannabinoid industry and are now opening up some of our study slots to other health and wellness categories, such as functional mushrooms, nootropics and herbal products.
We have, in essence, democratized the clinical trial process, enabling any health & wellness brand, big or small, to undergo validation and prove their effectiveness.
We believe that rigorous clinical trial data on health and wellness products enables a world filled with democratized precision medicines that are accessible for all future generations.  The Radicle Vision is a future where non-prescription health products are precision-matched to consumers, recommended by healthcare providers, reimbursed by insurance and widely accessible and affordable for all.
MK: Why would a natural products brand want to engage with Radicle Science, specifically?
Dr. Jeff: Radicle Science validates a product's effectiveness to differentiate a brand, build credibility and drive revenue. We do this by reimagining the traditional pharmaceutical and academic research model to deliver rigorous health outcome data at a fraction of the time and cost. Our virtual, direct-to-consumer clinical trials offer the first ever scalable path to validation for health and wellness products.  Our research offerings are meticulously designed by experts, leverage a turnkey methodology and provide actionable insights rapidly.  Our big data approach offers a unique analysis of demographic or behavioral variations.
MK: Radicle Science is a B-corp. What does that mean?
Pelin: A benefit corporation, or B-corp, is a for-profit corporation that is driven by both mission and profit. Shareholders hold the company accountable to produce a financial profit, as well as a specified public benefit.
As a Public Benefit Corporation, our commitment to "increase public awareness of safe and affordable treatment options for the benefit of individuals who are in need of such treatments by studying and sharing objective health outcome data" is part of our corporate charter, as stated in our certificate of incorporation.  It is a public statement of our mission to change healthcare for all!
~~~
Forbes Business Council , Newsweek Expert Forum and Rolling Stone Culture Council Member Merilee Kern, MBA is an internationally-regarded brand strategist and analyst who reports on noteworthy industry change makers, movers, shakers and innovators across all B2B and B2C categories. This includes field experts and thought leaders, brands, products, services, destinations and events. Merilee is Founder, Executive Editor and Producer of "The Luxe List" as well as Host of the "Savvy Ventures " business TV show that airs nationally on FOX Business TV and Bloomberg TV and the "Savvy Living " lifestyle TV show that airs in New York, Los Angeles, San Francisco, Miami, Atlanta and other major markets on CBS, FOX and other top networks. As a prolific business and consumer trends, lifestyle and leisure industry voice of authority and tastemaker, she keeps her finger on the pulse of the marketplace in search of new and innovative must-haves and exemplary experiences at all price points, from the affordable to the extreme—also delving into the minds behind the brands. Her work reaches multi-millions worldwide via broadcast TV (her own shows and copious others on which she appears) as well as a myriad of print and online publications. Connect with her at www.TheLuxeList.com  and www.SavvyLiving.tv  / Instagram www.Instagram.com/LuxeListReports  / Twitter www.Twitter.com/LuxeListReports  / Facebook www.Facebook.com/LuxeListReports  / LinkedIN www.LinkedIn.com/in/MerileeKern .
Source:
https://www.grandviewresearch.com/industry-analysis/complementary-alternative-medicine-market
Disclaimer The information in this article is not intended to treat, diagnose, cure, or prevent any disease. All material on WE Magazine for Women is provided for educational purposes only. Always seek the advice of your physician or another qualified healthcare provider for specific medical advice and before undertaking any diet, exercise, or other health-related programs including the use of dietary supplements or products.
In addition,  The views expressed in this article are strictly those of the writer. We magazine does not make any guarantees about the results of taking any action recommended in this article. The goal of We Magazine is to provide educational and informational resources that are intended to help our readers succeed in their online business and otherwise. Any action you take as a result of the content contained in this post is at your own risk.