2021 has been a great year to be a guy. According to the National Retail Federation's annual survey conducted by Prosper Insight & Analytics, 2021 turned out to be a banner year for Father's Day with total spending related to the holiday surging to a record high of more than $20.1 billion on gifts and other items—far surpassing last year's then record figure of $17 billion. So one would extrapolate that this year's December holiday season will be commensurately kind to the men in our lives. To help streamline your effort to find the "perfect" gift for even those "hard to shop for" guys in our lives, here's an assortment of items sure impress and endear.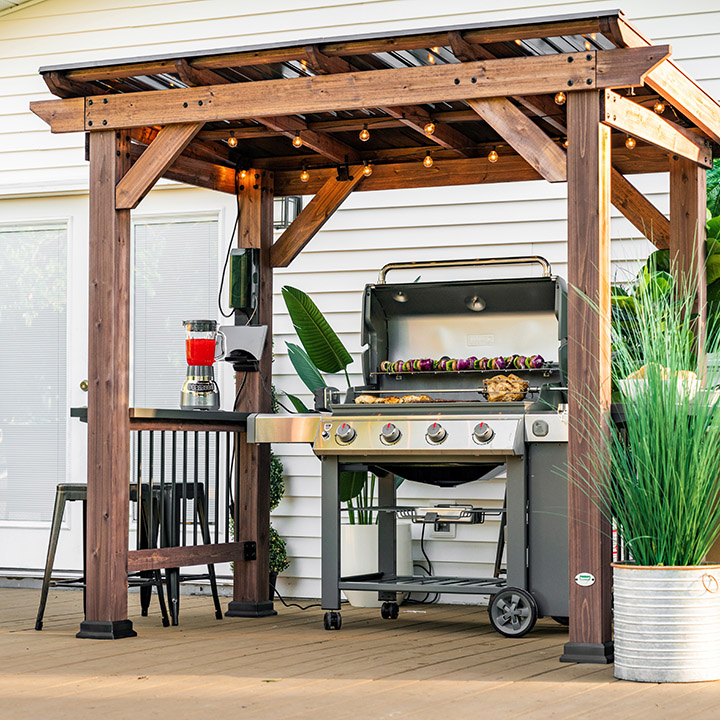 Saxony Grill Gazebo by Backyard Discovery (https://www.backyarddiscovery.com)
There's nothing like enjoying an evening on the patio or having friends and family over for a cookout. The Saxony Grill Gazebo from Backyard Discovery is an attractive and functional addition to your deck that'll bring your backyard barbeques and other gatherings to a whole new level. If your outdoor life centers on the meals and memories made around the grill, this handsome addition that will transform your patio or deck into a fully functional cooking station. Made with attractive and naturally durable cedar wood, its dark stain and corrosion resistant steel roof are the perfect home for almost any grill up to 70-inches wide. And, its two built-in, powder-coated steel countertops provide ideal surfaces for serving or prepping food. Plus, with the exclusive PowerPort, you have three USB ports and three electrical outlets to use for blenders, tools, speakers, lights, or anything else you might want to power up when cooking and eating outside. Its corrosion resistant steel roof provides weather protection for all-season grilling and a thermal barrier in the 29-gauge steel roof reduces heat transfer by up to 20 degrees, ensuring a comfortable experience any time of year. Plus, it's made with classic cedar wood that's naturally resistant to bugs and decay. Assembly is made easy with support by the step-by-step interactive BILT app, so you can enjoy your patio upgrade immediately and begin making new, exciting memories all year long.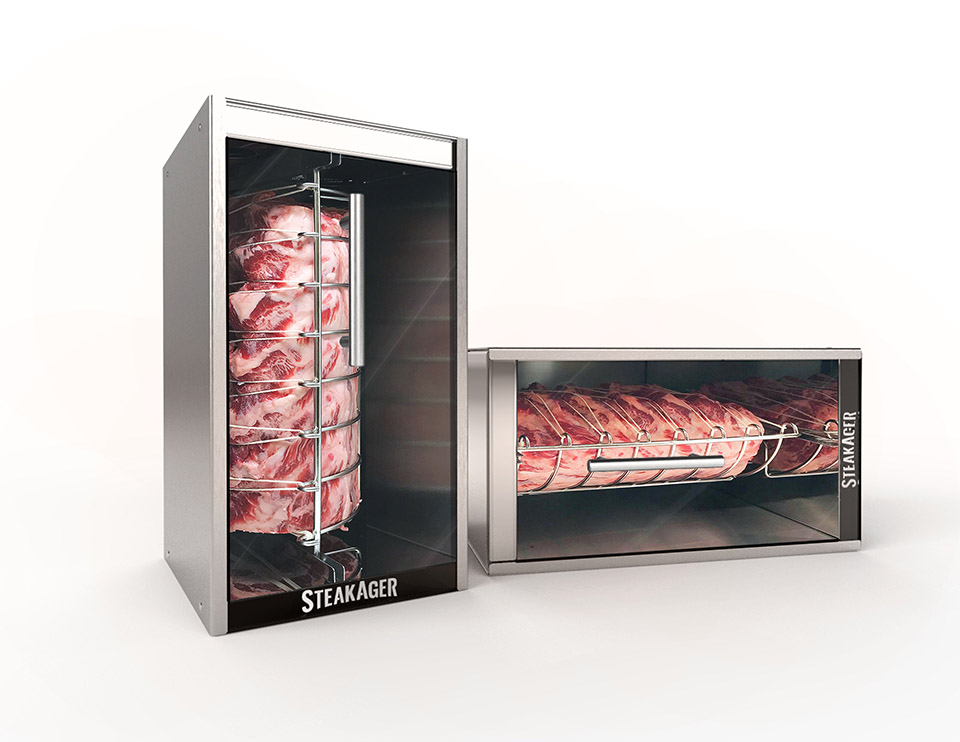 PRO 15 SteakAger Appliance (https://www.steakager.com)
With holidays harkening the gathering around tables and noshing on fine food, this is a truly a tantalizing gift option for your favorite foodies. Coming in with high marks is the reinvented PRO 15 SteakAger, which promises to turn any home chef into a culinary master.  This revamped version of the original SteakAger boasts patented technology that turns a refrigerator into a culinary-grade dry-ager.  USA-made in Boone, North Carolina, this sleek, stainless steel-designed appliance is at home whether resting vertically or horizontally, and a simple 12-volt DC cord is the only item needed for power.  Now, anyone with a primary or garage fridge can use the PRO 15 SteakAger to dry-age up to 15 pounds of beef right at home so they can enjoy "ah-mazing" steaks anytime. The company's patented technology creates a micro-climate with your refrigerator that manages humidity to create the perfect dry-aging environment. Making easy work of trussing, the unit's Truss Shelf was designed to maximize load and allow you to easily truss the cut of beef.  The PRO 15 SteakAger is one in a line of many SteakAgers, with each backed by quality and craftsmanship that has made them a well-respected name in grilling technology.  This year, give your most discerning grill master a gift that helps them take the ordinary and turn it into the extraordinary for years to come.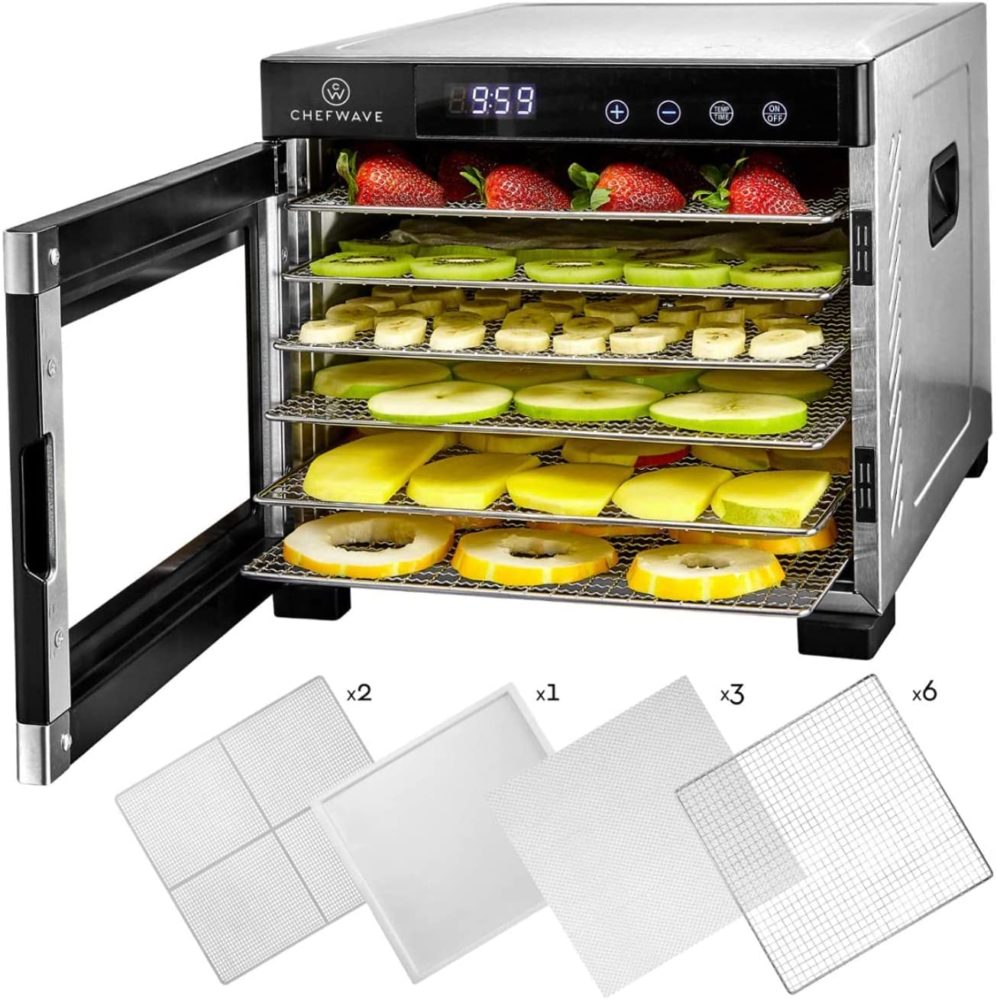 ChefWave 6-Tray Food Dehydrator (www.amazon.com ) – 20% off with Code: CW20FOOD
For the health-centric person in your life, preparing tasty and nutritious foods just got easier. The ChefWave Electric Professional Food Dehydrator circulates warm air with 360-degree airflow to perfectly dry food. Now you can make the healthiest and tastiest dried snacks like fruit leather or jerky with ease. Are you tired of throwing out produce that's already gone bad? This air dehydrator is a sustainable solution alleviating that issue. Dehydrated foods last longer and don't need to be refrigerated. Plus, dried foods hold nearly all of their nutritional value and flavor. This large, stainless steel countertop kitchen appliance features six drying racks to accommodate a wide variety of fruits, herbs, vegetables and meats. It flaunts a modern design with a transparent door that makes it easy to monitor trays. Easily control this kitchen appliance with the digital screen. Simply set the temperature and time and adjust as needed. It features temperature controls between 95 and 167 degrees Fahrenheit. The included timer can be set between 30 minutes and 24 hours. This food dehydrator includes everything you need with six large, stainless steel drying racks, an easy to clean drip tray, two mesh sheets, and three Teflon sheets. With it you can make fruit leathers, baked goods, beef jerky, fruit roll ups, trail mix and so much more. Oh, and it also includes a recipe book to take your food dehydration to a whole new level.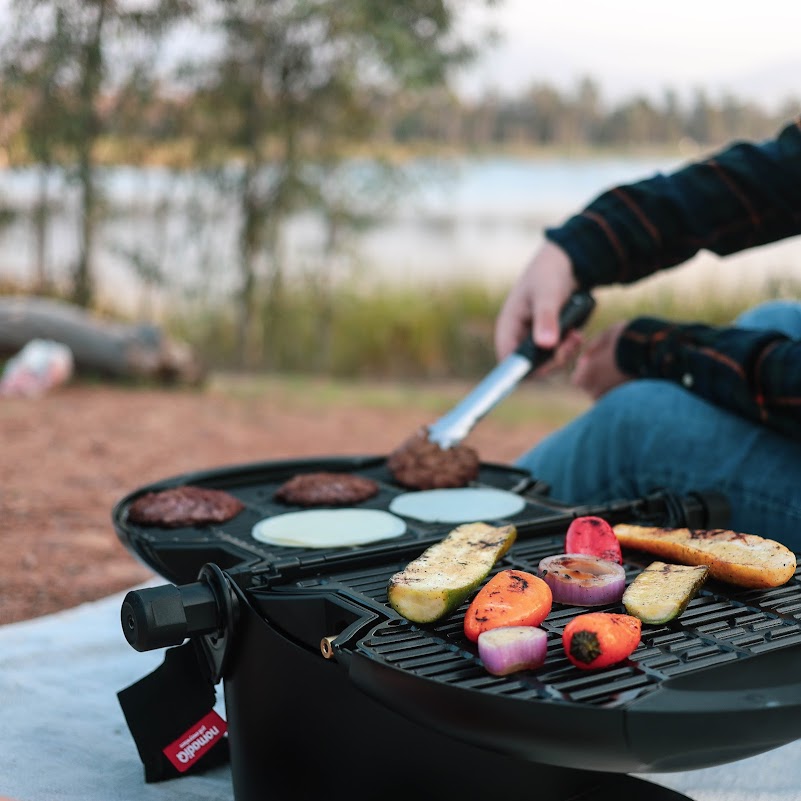 NomadIQ Portable Grill from NomadIQ (https://nomadiqgrills.com)
For the guy who's always on the road, on a boat, at a tailgate or foraging a new campsite or hiking trail, grilling on-the-go has never been easier than with NomadIQ. Weighing in at an impressively feather light weight of just 12 pounds, NomadiQ may be small, but it sure is mighty. Transport and grill it up anywhere you please; campsites, RVing, boating, parks, decks and patios, apartments and tiny homes, the beach, road trips and more. Unlike most portable grills, the NomadiQ is unique with its two independent grilling surfaces, each delivering almost 5,000 BTUs. Plus, each grilling side can be controlled individually by the knobs positioned on the side. This feature is ideal for foods that require different cooking temperatures, or for simply keeping food warm. Additionally, switching one side off is always an option for smaller, quicker meals. This portable grill is nice option to have if you're running low on fuel or only cooking a simple meal for one. Optimizing the ease of portability is key. The folded size is only 16 inches wide, 14 inches high and 6 inches thick for easy storage and quick access on-the-go. Each of the two NomadiQ grilling surfaces provides approximately 110 square inches of surface area for a grand total of 226 inches to cook all your favorite meals. The device can be connected to a standard portable gas tank, such as a common Coleman's 16-ounce propane fuel tank, which will give approximately three hours of life to this lean, mean grilling machine. With the use of an adapter, the NomadiQ grill can also be connected to a larger 20-pound tank or directly to a RV for extra hours of entertaining, grilling and fun.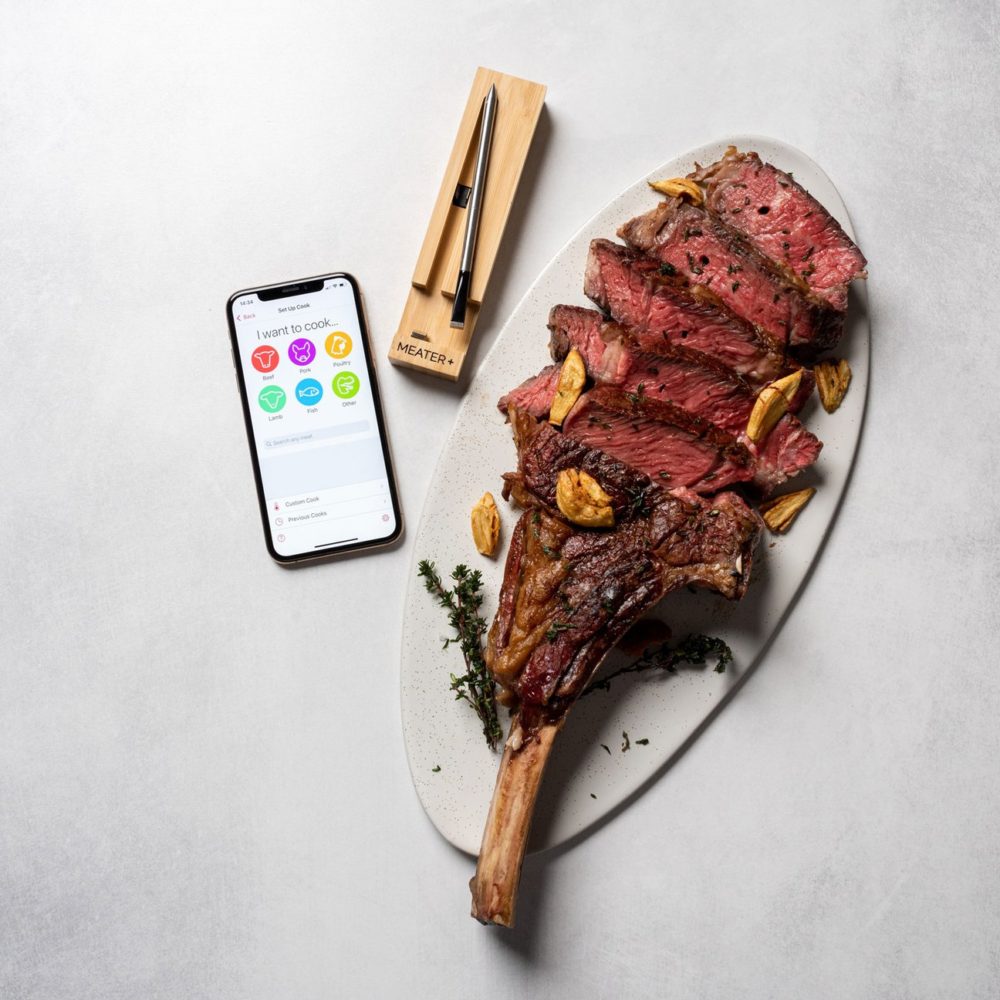 MEATER Plus Meat Thermometer (https://www.Store-US.Meater.com)
Here's a helpful gift for the aspirational chef in your life: the MEATER Plus Smart Meat Thermometer. With a wireless connectivity range of up to 165 feet thanks to a built-in Bluetooth repeater in the charger, alongside a guided cooking app, the MEATER Plus is sleek, easy-to-use and compact—a useful accessory to complete any grilling line-up. And, with patented technology that measures the internal meat temperature as well as the ambient cooker temperature, the MEATER Plus does the work for you, so you can move freely around the kitchen and mingle with guests. Plus, there's no wires and no fuss, making it the first truly wireless smart meat thermometer. Dual temperature sensors can monitor internal meat temperature and ambient and the guided cook system walks you through every step of the cooking process to guarantee perfect and consistent results. An Advanced Estimator Algorithm estimates how long to cook and rest your food to help plan your meal and manage your time and the Connectivity Suite monitors your cook from a phone or tablet over Bluetooth. The MEATER Plus wireless grilling thermometer is a great gift for those seasoned cooks and for those who are just starting out in the kitchen.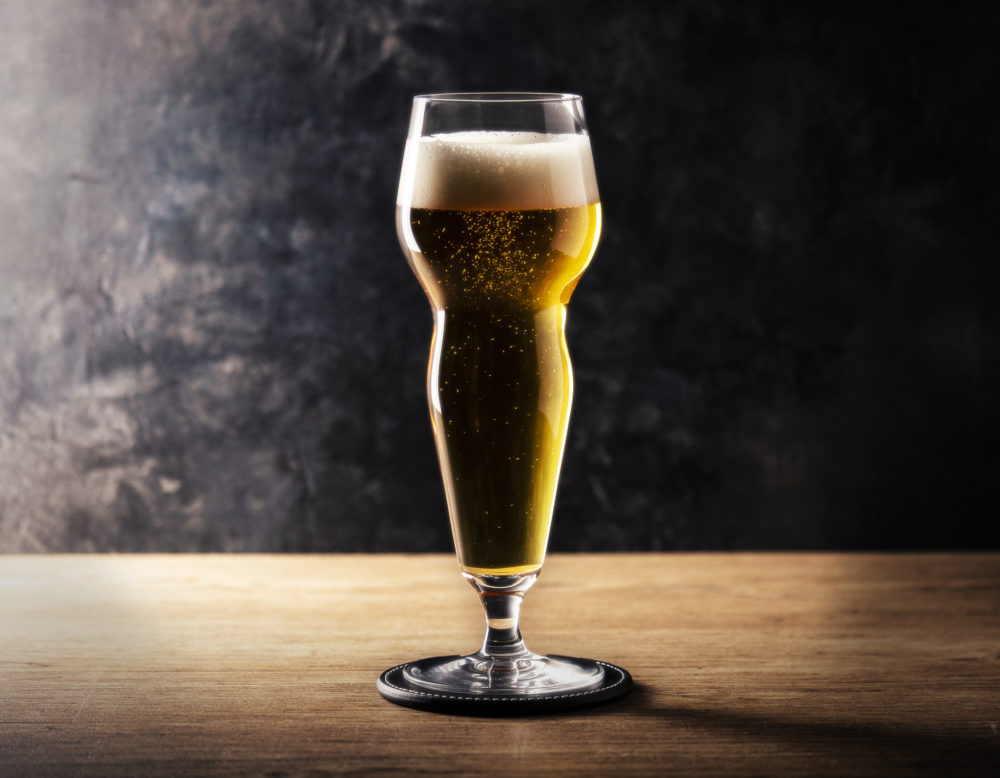 Bierissime Freshness & Effervescence Beer Glasses from Peugeot Saveurs (https://us.peugeot-saveurs.com)
Here's an amazing gift that'll delight lovers of light, refreshing beers.  The Freshness & Effervescence beer glasses from Peugeot Saveurs have been specifically-designed to elevate the taste of smooth, fruity beers with slight citrus notes, such as wheat beers and pilsners. The specially-designed shape takes full advantage of the flavors and aromas of low-alcohol and fine beers with a balanced taste of hops and malt, also including lagers. The wide mouth emphasizes the head, the long sleek profile improves the flow of bubbles, and the stem ensures an easy grip while maintaining the beer's fresh taste. Each glass is made in Europe and features stem to avoid warming the beer so you can prolong its enjoyment.  Peugeot has worked alongside Elisabeth Pierre, a professional beer taster, to develop the Bierissime collection. It comprises three beer tasting glasses that have been crafted to showcase the specific aromas and organoleptic qualities of each main style of beer that the craft beer drinker in your life will go genuinely appreciate. This gift set includes two beer tasting glasses and two coasters as well as a guide with Elisabeth Pierre's tips for tasting, serving and storing beers.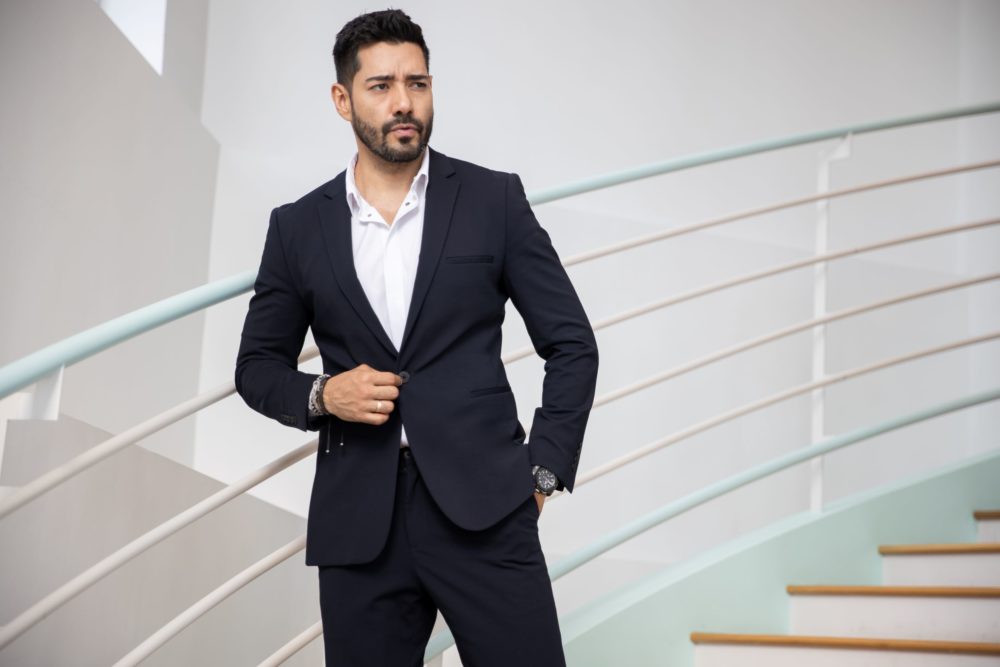 xSuit 3.0 Men's Suit (https://xsuit.com)
Nothing quite marks a return to normalcy like a return to the office and, although the days of taking "pants-less" Zoom calls may be behind us, comfort in business wear has become a new norm.  The new xSuit 3.0 stylishly answers this call with a design that promises to "[put] your pajamas to shame." The xSuit 3.0 is designed to deliver comfort and style without compromise.  Quite notably, it is stain, liquid and odor proof, made from a proprietary Infinite Flex fabric that is lightweight and breathable. The environmentally friendly suit is machine washable at home—no dry cleaning is needed, which is a rare feature for high-end suits.  Even those working from home will enjoy the xSuit 3.0, which is equally at home behind your work-from-home desk because it's as comfortable as athleisure wear. The xSuit founder and designer likes to say "it's the only suit you'll ever need," because it can be worn for weeks of business travel with the odor, stain and wrinkle resistance keeping it clean and fresh.  Just right for that budding or seasoned executive in your life, the xSuit is a sure to please, especially when the recipient realizes they no longer need endless trips to the dry cleaner to stay looking crisp and corporate.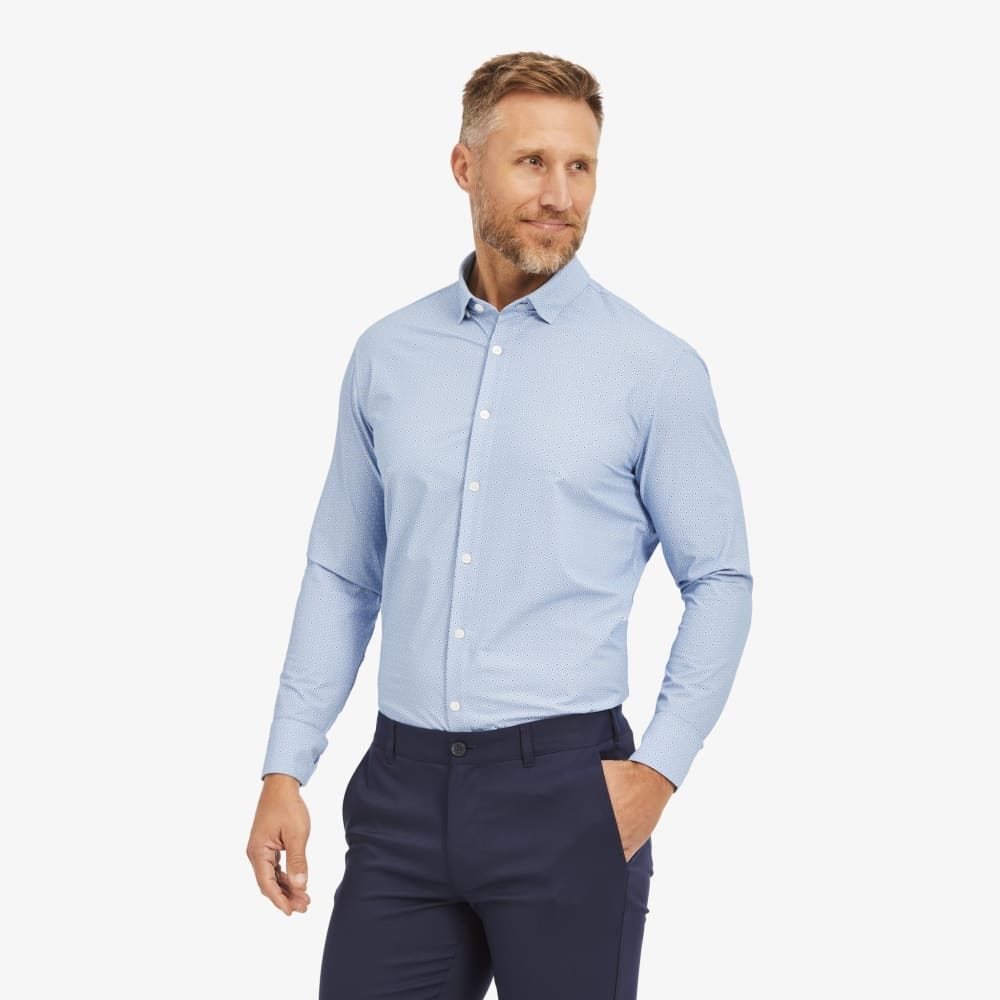 Lightweight Leeward Dress Shirt from Mizzen and Main (https://www.mizzenandmain.com)
Who doesn't love a sharp-dressed man? Give that special guy in your life a wardrobe upgrade that everyone will appreciate. The Lightweight Leeward Dress Shirt from Mizzen and Main is a fabulous gift for style-minded men. Lightweight and crisp, the Leeward design combines traditional style with modern tailoring, also packing it with performance and stretch to keep him cool and comfortable. Made of 88% polyester and 12% spandex, this ultra-soft, lightweight fabric is both wrinkle-resistant and pilling-resistant with four-way stretch that will keep him looking and feeling good all day. This unique style provides a sharp look without compromising on comfort, and its superior quick-dry properties will keep him feeling fresh. This lightweight shirt also features back darts, long sleeves, a hidden button-down collar and a curved hem that is the perfect fit for any look or occasion. This dress shirt—available in four designs and colors for versatility and utility—is easy to care for and sure to be travel-ready … no ironing or dry cleaning is required! With shirts, styles and lengths for every body, there's one he's sure to love.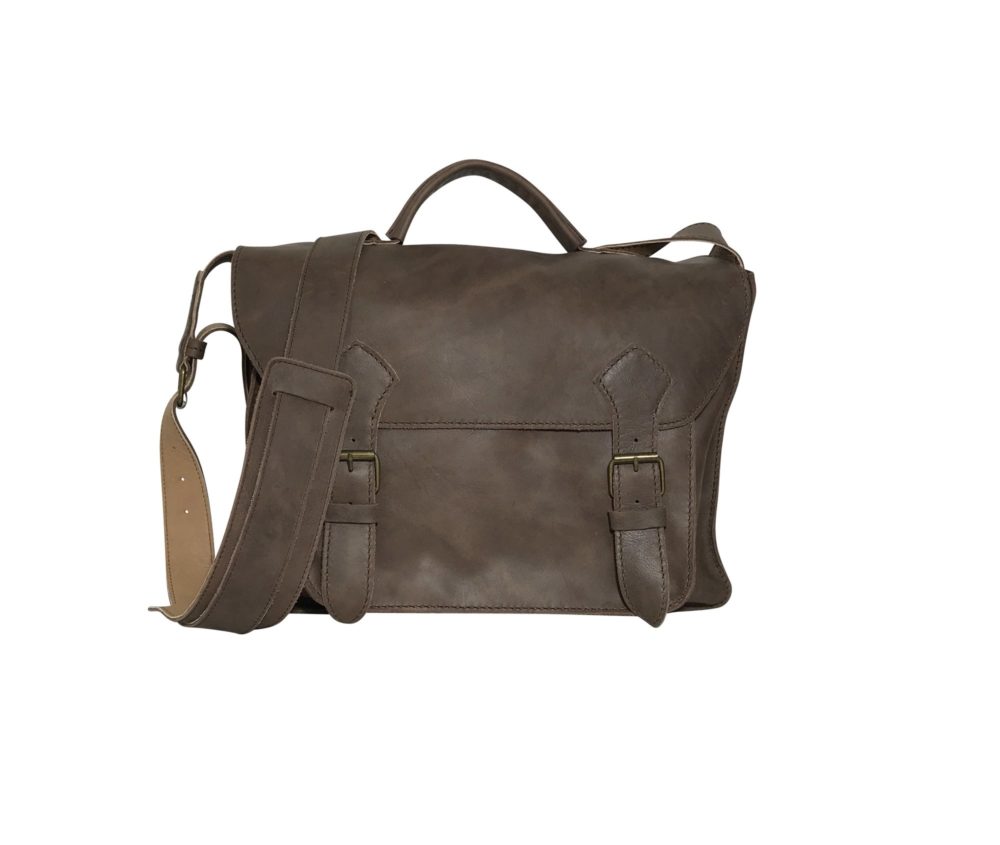 Don Javier Briefcase from Lazarus Artisan Goods (https://lazarusartisangoods.com)
For the hard-working man, a handcrafted leather briefcase is an enduring gift he'll get a ton of mileage out of. One perfect pick is the 100% genuine leather Don Javier Briefcase from Lazarus Artisan Goods, which is stylish and durable enough for a great number of needs. This bag comfortably holds a 14-inch laptop with room to spare for file folders and binders. With two large interior sections and one small front pocket, his briefcase will stay organized and all its belongings protected. Its exterior design features two buckled closures for personal items. This briefcase is perfect for community to and from the office or while constantly on-the-go to safely secure all of his important belongings. The shoulder strap is designed with a buckle for adjustable length to make sure it is the perfect, comfortable fit when transporting. This briefcase is handcrafted in Honduras and, as a handmade leather item, by nature there is a variation in color and markings that adds to the unique character of each bag. All finishes are high quality and stylish for a uniquely crafted accessory. Lazarus Artisan Goods is on a mission, literally, to bring the best-crafted leather accessories to the marketplace while providing artisans in rural Haiti and Honduras with vocational opportunities to use their talented skills to live abundant lives now and in the future. People matter and so do their stories, which is why the brand has named many of its pieces after pillars in the communities they directly serve.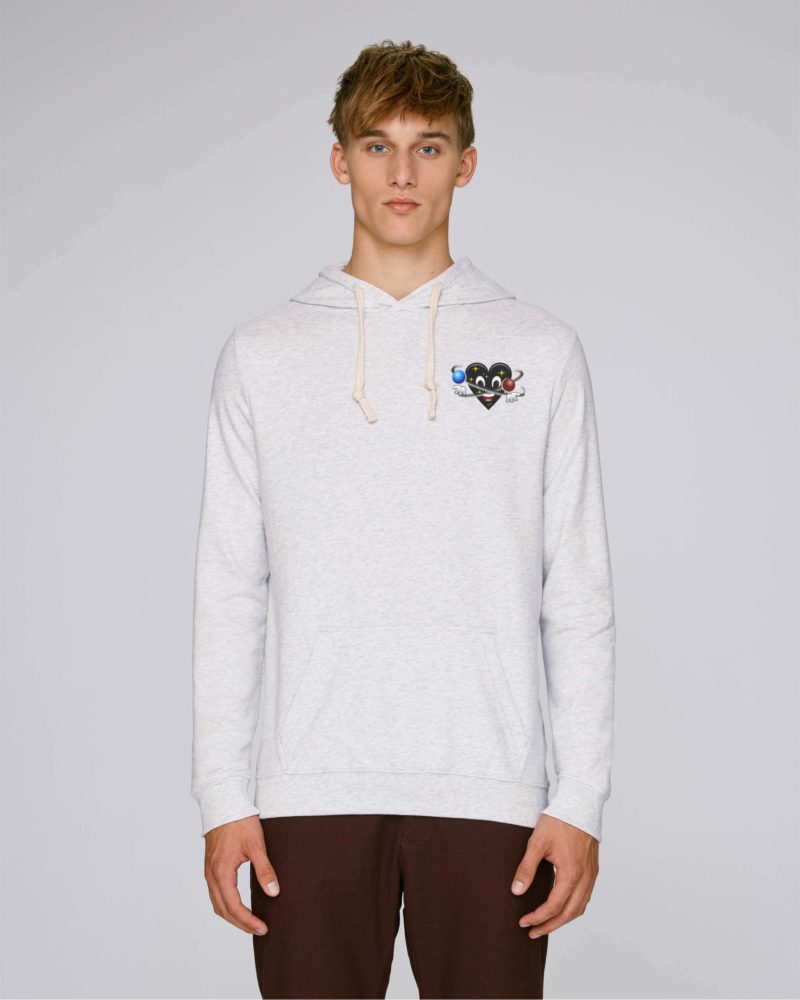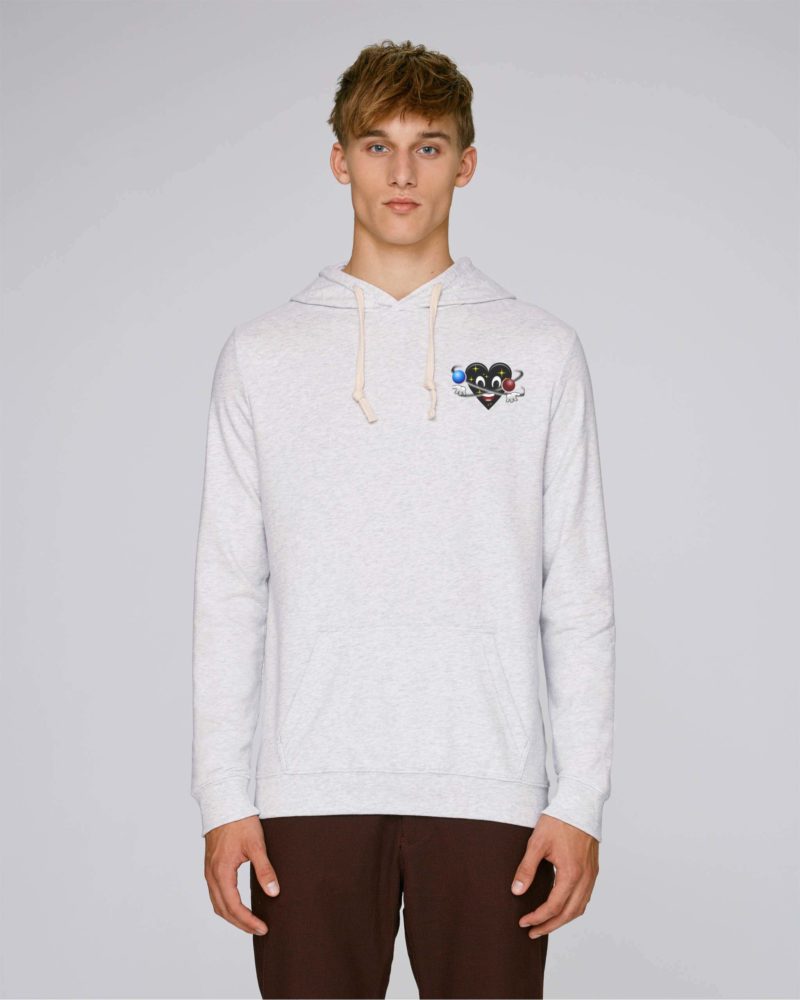 Sebastien Barthelemy S&B Apparel (https://www.sandb.fr/en/)
Nothing is more comfortable than having the feels, and emojis are a great form of feel good expression. Enter Sebastien Barthelemy's S&B Clothing—a fashion company located in Seine-et-Marne, France, that offers a wide selection of t-shirts and hoodies featuring colorful pop culture designs based on various heart shape emojis. Folks can wear these shirts to express what they are feeling with universal love and humor. Designs for men, women and children include famous personalities, country flags and other fun and heartfelt ways to communicate through clothing. It's no wonder that celebs have sported S&B clothing, like Remy Boy Martin who wore the look on his social media. S&B believes that the symbol of the heart is extremely communicative and profoundly universal, and serves as the inspiration for their design ideas. Something else to love is the fact that all of the garments are made from 100 percent sustainable, organic cotton.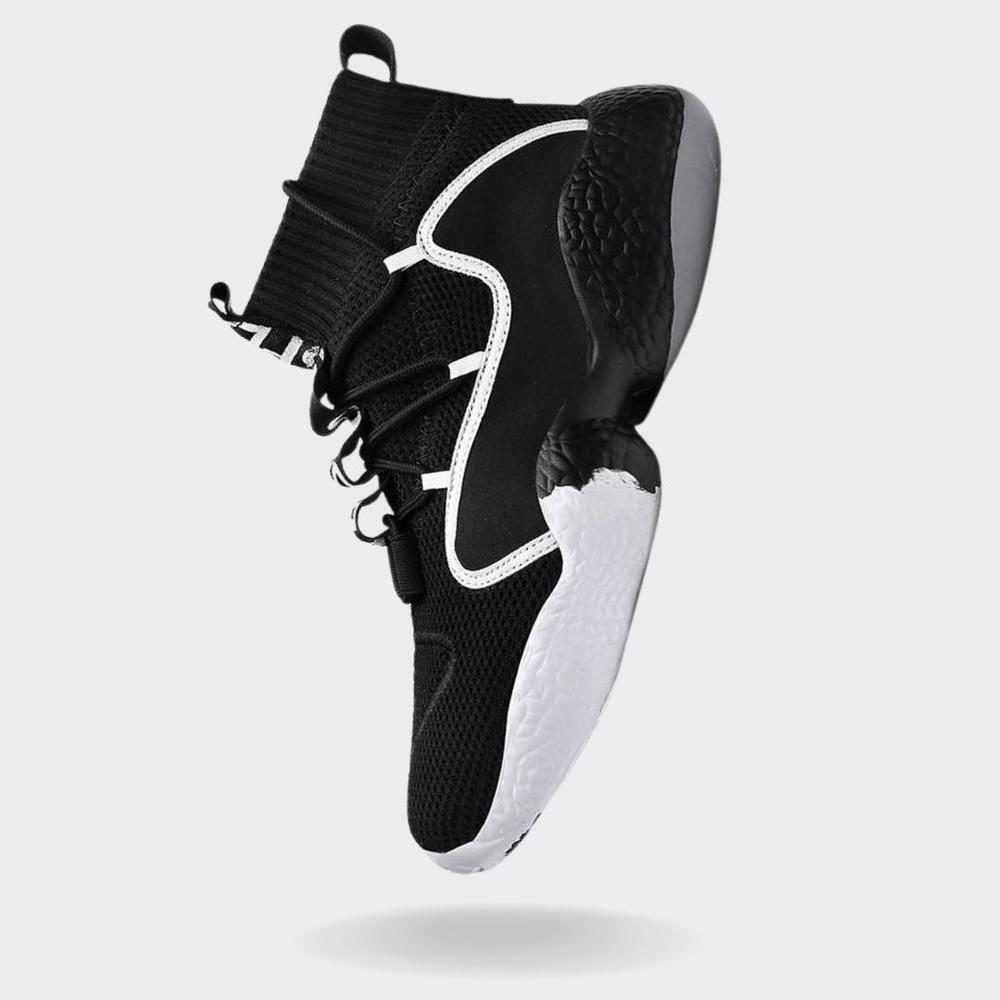 DNA T210 Men's Sneakers from MLO (https://mlo.shoes)
Give him comfortable and stylish footwear this season with the DNA T210 Sneakers from MLO. The DNA's are one of many signature designs inspired by art and freedom to represent one's own expression of creativity. The T210 design, one of my personal favorites, features a black and white color scheme with artistic patterns. These shoes will bring comfort and style to his sneaker game along with a fair share of attention. These sneakers offer breathable and form-fitting mesh upper fabric with a high-quality textile inner-lining. Their ultra-lightweight, Eco-Lite inner sole and premium compression-molded phylon outer sole will keep him comfortable all day long. These shoes can be worn casually or for a variety of sports such as basketball, tennis, running and working out. He'll appreciate the uniqueness and comfort of these shoes for anything his day might bring. MLO Shoes is a great footwear and streetwear brand offering high-fashion shoes with accessible prices for luxury looks. With every pair being handcrafted and hand-painted, he can enjoy having a truly one-of-a-kind pair of kicks! They are sure to start a conversation wherever he goes with their bold style and expert craftsmanship that goes into each pair, making the DNA the full package.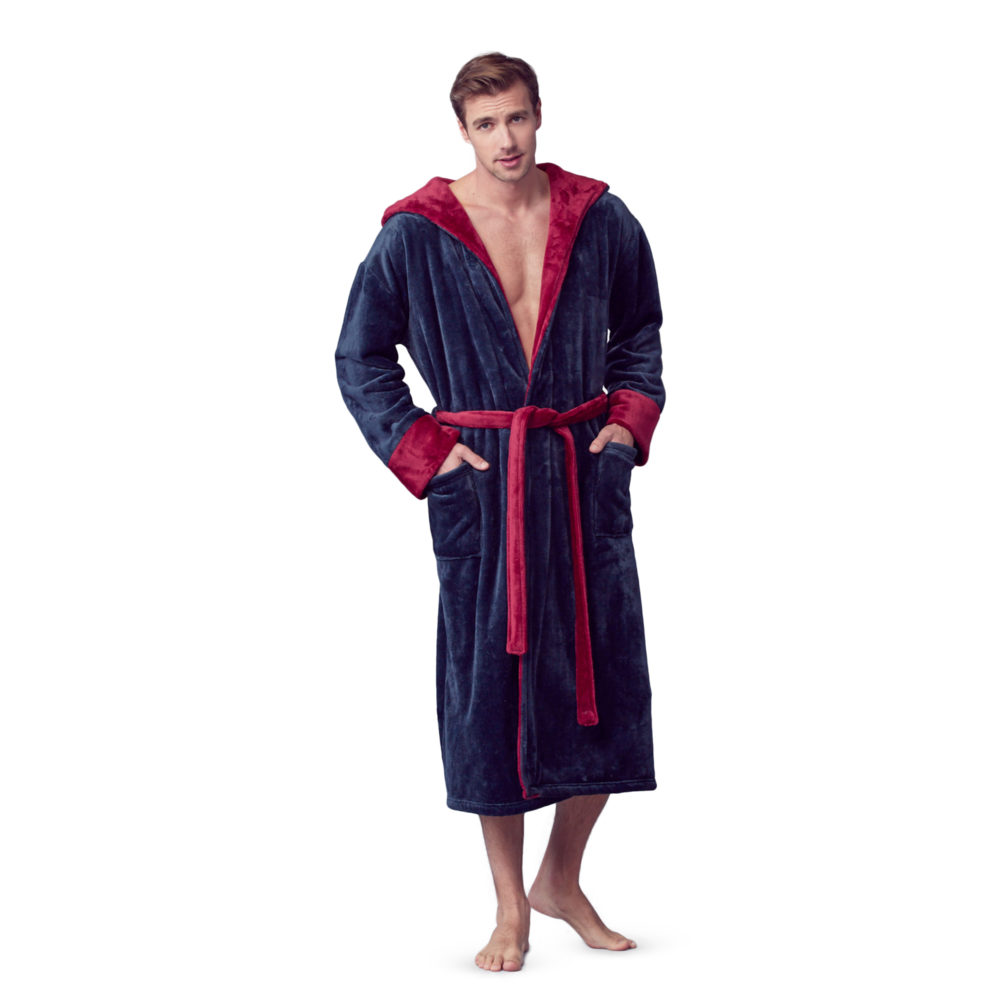 Men's Plush Robe by Lotus Linen (https://www.shoplotuslinen.com)
Everybody needs to relax, so why not help him lounge in style? The Boss Robe by Lotus Linen is the gift he doesn't even know he needs—but that he deserves and will certainly appreciate. When at home after a busy day, or on a lazy weekend, he can forego ordinary house clothes or pajamas that can feel too restricting. This ultra-durable, bold and stylish robe is designed for everyday wear. Made of 100% polyester, The Boss Robe bathrobe for men is highly breathable, wicking moisture away to keep the body cool and dry. It has a lightweight feel and does not easily fade or shrink when washed. Polyester is also a durable fabric, which means this robe maintains its shape and is not prone to wrinkling so it's very low maintenance. Tailored with him in mind, the Lotus Linen Plush Boss Robe features a lint-free, regal design that simply fits just right: masculine, comfortable and breathable. Available in a variety of colors and four professionally curated sizes, the Lotus Linen men's Boss Robe flatters all body types; it'll fit right without bulky hassles or tight squeezes. This gentlemen's robe also features a large hood to keep the head warm, double stitching for strength and durability, traditional double loops, a double-looped belt and two handy patch pockets for his phone, snacks and remotes so he can live in his recliner or man cave all day.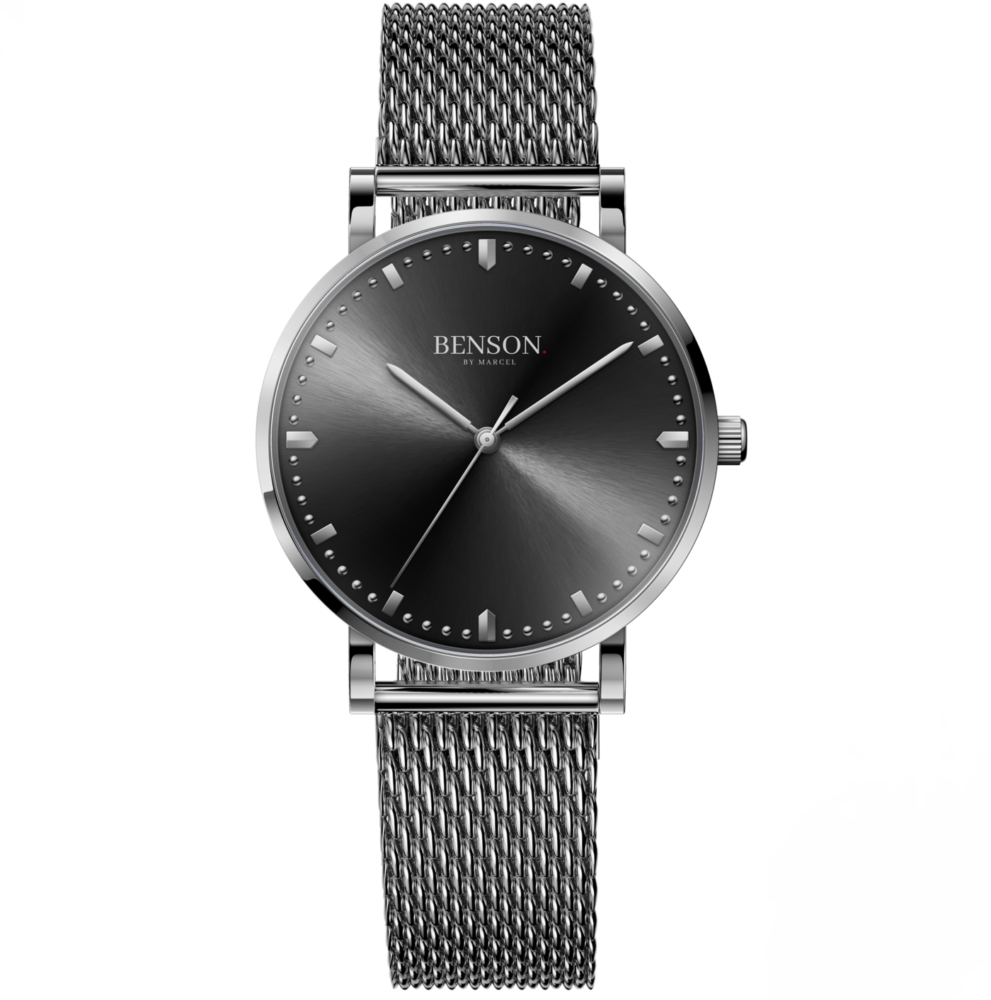 Cardinal Black Steel Watch from Benson Watch Company (https://bensonwatch.com)
Want a gift that's timeless and stylish? Treat yourself or gift someone special Benson Watch Company's handsome Cardinal Black Steel Watch that pretty much goes with anything. A watch is an enduring gift, and this one will add elegance and style to the recipient. The design of this Cardinal Black Steel watch is not overwhelming, bulky or heavy on the arm. Rather, this clean and easily-adjustable watch feels weightless when fitted to the arm and can be paired with any outfit, for any occasion—from daytime casual to evening elegant. This genderless timepiece comes from the Benson Watch Company, a black-owned luxury brand with a loyal following who exalts the belief that true fulfillment means spending time doing what you love. Founder, Marcel Benson, has always loved curating watches and has reportedly collected 100 since the age of seven. His watch collection inspired him to leave his corporate job and launch his own brand, designing modern luxury watches. Benson Watch Company's Cardinal Collection watch line was created by designer Marcel, who drew inspiration from a collection of Mid-20th century timepieces. In this special series, he blends vintage luxury with modern minimalism and precise coloring for a piece that subtly stands out. This Black Steel watch is bold, elegant and timeless and most assuredly makes for a stellar gift this holiday season.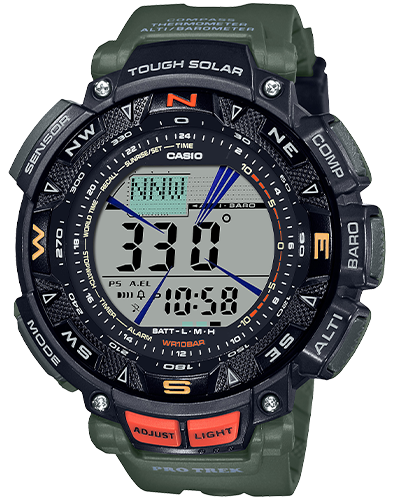 Casio PROTREK Watch (https://www.casio.com)
For a sportier watch look is the Casio PROTREK watch—a series for which evolution never seems to stop. A new green colorway has been introduced to the PRG240 line, which is a model that embodies some of the very best in functional beauty and ease of operation that modern technology has to offer. The rotary bezel is specially shaped for easy operation, even while wearing gloves. Large letters indicating north, south, east and west are colored for easy reading. Dedicated direction, barometer and altitude buttons provide one-touch access to measurements, plus the buttons are large with slanted diamond patterns for plenty of slip resistance during operation. Since "easy to press" often also means "more operation error," the back cover is designed to make it the same height of the button surfaces, which greatly reduces the chance of operation error. The result is easy button operation, but only when you need it to be. The number of pointer lines has been increased from 60 to 72 for easier to read World Time and sunrise times. A TOUGH SOLAR feature ensures stable operation even when using power-hungry functions. Also 100-meter water resistant, this watch with a durable resin band is up for any outing.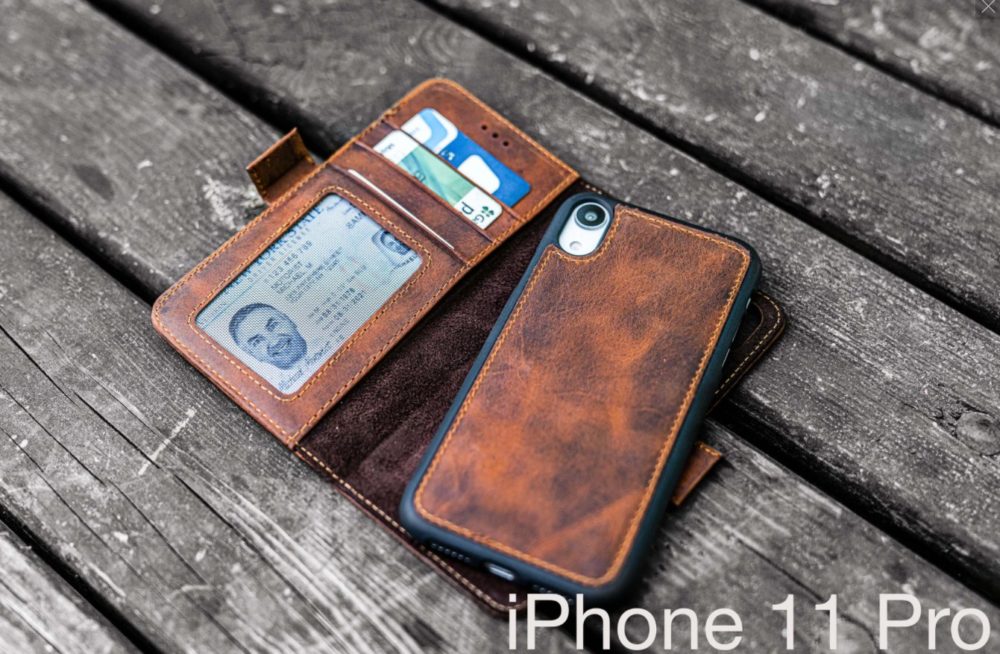 Galen Leather Company Leather Gifts (https://www.galenleather.com)
When it comes to truly unique gifts that can effectively make the 2021 holidays a memorable one, Galen Leather Company delivers two options that are sure to impress.  The first is a treasured reminder of your appreciation every time they use their phone, which, who are we kidding, is pretty much always!  The company's Detachable iPhone Leather Wallet Case is a genuinely unique way to show you care.  The leather is 100% handmade in Turkey using high quality, locally-sourced, full grain, vegetable-tanned leather.  While protecting your phone from the wear and tear of everyday use is its hallmark, you may find the best part of this gift is that it can be personalized.  Up to three characters can be embossed on this one-of-a-kind leather treasure, making it personal and easily identifiable.  The case also provides a stand for easy video watching, and the cover closes over the screen to prevent scratches and cracks. Also, from Galenn Leather Company comes a unique gift that will wow the creative in your life.  Simply named The Writing Box, this keepsake gift harkens the past, while supporting the future with a modern twist on a traditional, portable writing desk. Inspired by Thomas Jefferson's original writing box, this gift is perfect for the blooming or current writer, or the artist in the family.  Cleverly designed, it has a cavity perfect for storing all the essential writing or art materials a creative mind needs to travel with their craft.  Each box, handmade by Walden Woodworkers Co., is made of solid walnut wood and finished with natural linseed and tung oil.  Nickel-plated brass accessories, vegetable-tanned leather insides and a comfortable 15-degree writing surface ensure your loved one feels cherished and inspired to create.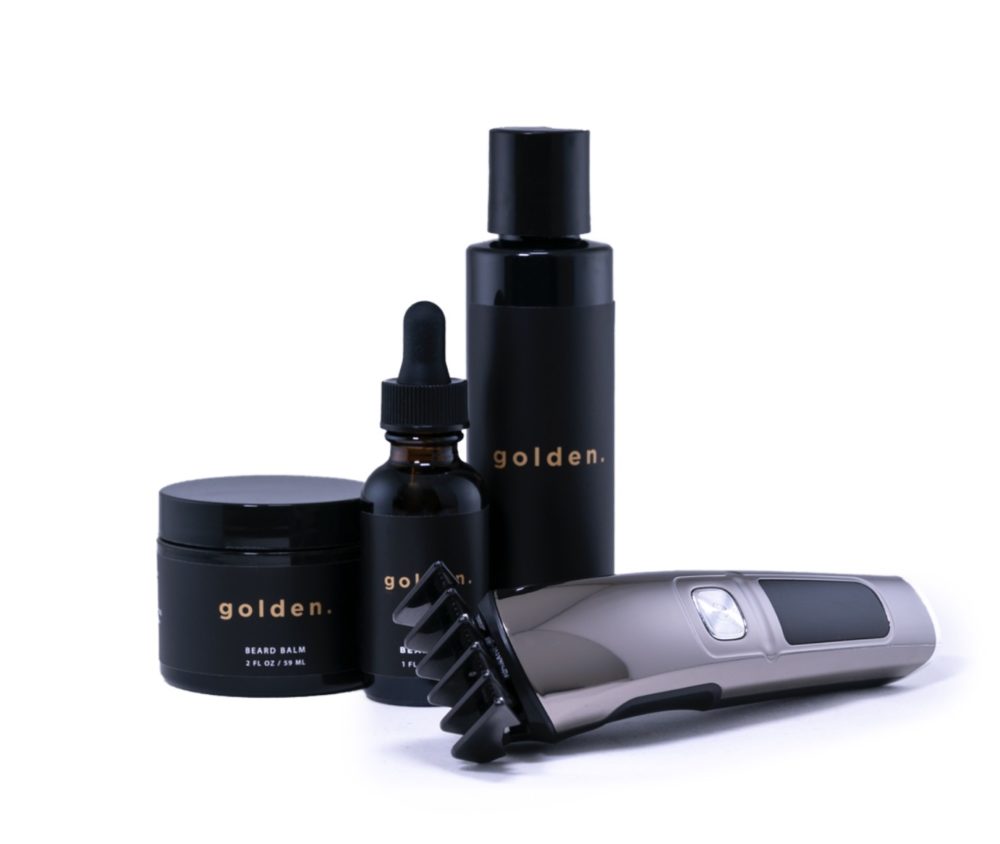 Golden Grooming Beard Trim Bundle from Golden Grooming Company (https://goldengroomingco.com)
Growing a healthier and fuller beard requires maintenance. With the Golden Grooming Beard Trim bundle from Golden Grooming Company, you can help him make quick work of shaping and controlling his mane. With this bundle, he'll receive products that give exactly what is needed to keep his beard strong and the skin below it healthy and moisturized. The beard and hair shampoo will wash away the excess oil and dirt of the day without being overly drying and will leave his beard soft, moisturized and conditioned. The beard balm will fill in those patches; increase growth; and stop beard dryness, split ends and tangles that can make growing a beard unsightly and irritating. The included beard oil is packed with powerful, all-natural ingredients to help his beard grow healthily. This grooming bundle also includes a professional trimmer so that he can keep your beard trimmed to the perfect length while growing it out. These products come in a convenient size, so he can take the Golden Grooming Beard Bundle wherever he goes. Each product is made in the USA and Golden Grooming sets aside a portion of proceeds earmarked for donation to HBCUs and Entrepreneurship Programs that help support and grow African American communities. So, with this you can give a gift that gives back.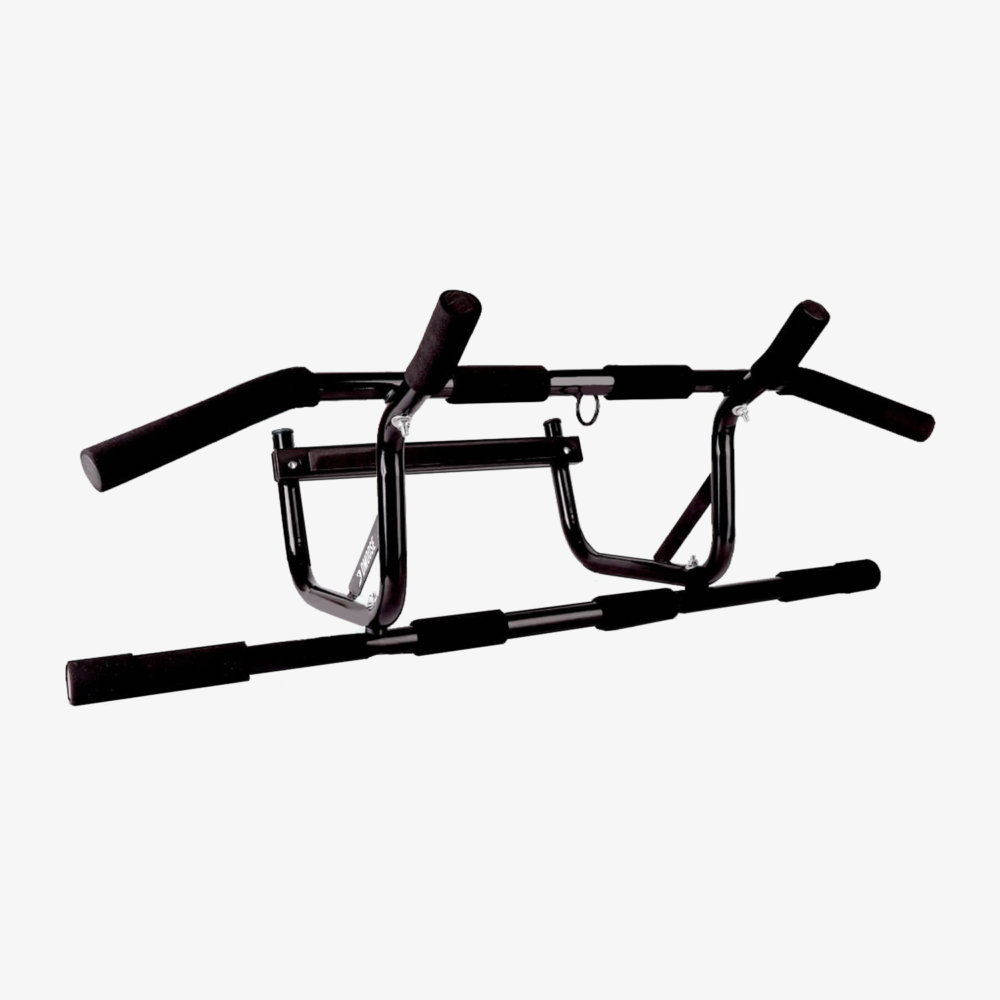 Doorway Pull Up Bar from DMOOSE (https://www.dmoose.com)
Working out may look a bit different these days and I love great equipment that makes working out at home easier. The Doorway Pull Up Bar from DMOOSE is a great gift for the health-minded man in your life who also appreciates convenience. Gone are the days when you had to make do with old household equipment for a suitable workout. This revolutionary pull-up bar has reinvented home exercise in a way that makes getting your sweat on effective and efficient. Adjustable and lightweight, the Doorway Pull Up Bar mounts easily to doorways, against walls or any other sturdy fixtures—all without screws or pins that can damage your home walls, ceiling, or door frames. Adjustable and portable, this unique tool can be easily installed on any cement wall, security door and solid wood door. It fits in door frames between 26 inches to 35.43 inches. Two anti-skid devices are provided on both sides to help with easy and fast installation. Once ready, this pull-up bar has multi-grip handles and a vertical position that replicates the natural movement of your body for an effective workout that builds strength throughout the upper body. Its soft and anti-slip grip also ensures no more blisters on your hands. It's also made with premium, high-quality materials that are durable and long-lasting.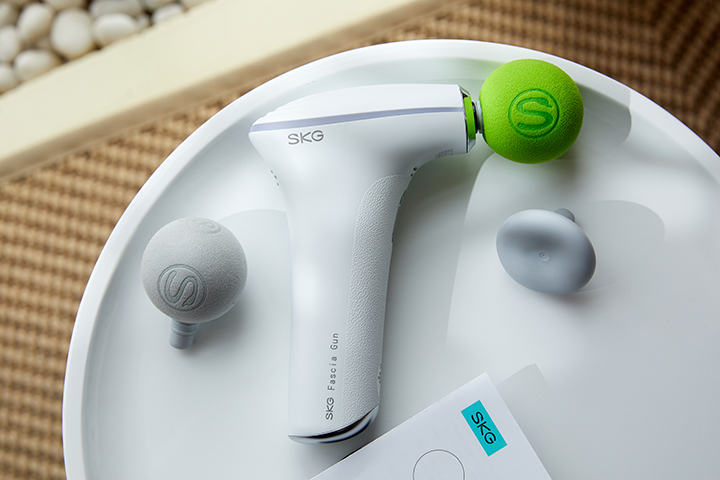 SKG F5 Massage Gun (https://www.Amazon.com )
Between home workouts, poor ergonomic set-ups and overall stress, the demand for massage guns is on the rise. Enter the F5. Designed by the massage-pros at SKG, the F5 is a portable, lightweight massage gun that is compact but powerful. The F5 has three massage settings with varying intensities ranging from 1800-3200 RPM, so you can customize your massage experience. It also has three interchangeable massage heads ranging in firmness and shape for more precise treatment to get exactly what your body needs. On top of percussion therapy, SKG's F5 Massage Gun includes the first-ever built-in heat compress embedded in the handle. The heating mechanism has three heat levels to help relax and loosen tight, rigid muscle tissue. The palm-sized massage gun weighs just 300 grams, so it can easily be slipped into a backpack, briefcase or gym bag, and it can easily be kept at your desk. It also stands apart thanks to a stylish design that includes colorful lights that indicate massage modes and heat setting. The SKG F5 comes in white and grey color patterns.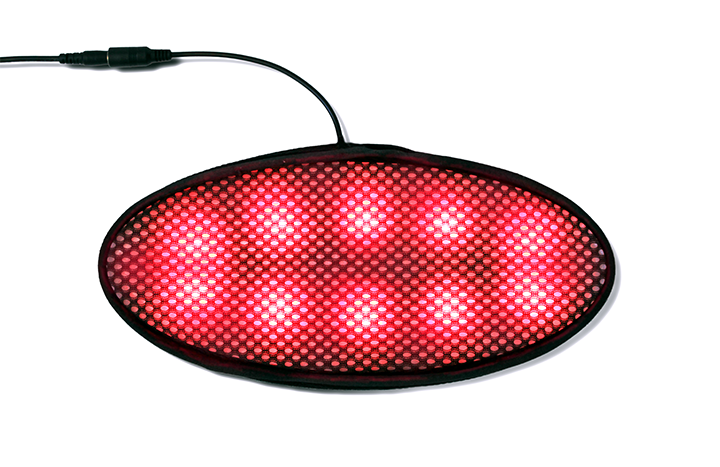 Jazz Band Intelligent Light Therapy Device by DNA Vibe (https://www.DNAVibe.com)
Join the ranks of world class athletes and start finding relief from your aches and pains with the Jazz Band from DNA Vibe. No longer just for professionals, this Intelligent Light Therapy device is a drug- and chemical-free way to boost your recovery and up your game. The flexible wrap and one-of-a-kind multi-mode technology can be used from head to toe to relieve muscle discomfort, arthritis and joint inflammation; neck and back pain; nerve discomfort and even improve skin vitality. By design, the Jazz Band operates at remarkably low intensity because effectiveness is primarily a function of frequency precision and stability, not power. DNA Vibe's Jazz Band targets a specific combination of frequencies for best results. And, because frequency shifts with intensity, cutting edge pulse division modulation technology maintains precise frequencies across the full range of intensities. The result is unmatched precision with remarkably low power. The Jazz Band's geometry is computer-optimized to fit comfortably across the widest range of areas like the back, neck, knees, ankles, elbows, wrists and more. Unlike conventional devices that lose 80 percent or more light through reflection and scatter, the Jazz Band's proprietary flexible design allows it to lay flush where you need it most to deliver soothing relief with maximum precision, efficiency and safety. The Jazz Band also supports three interchangeable powering options. For one, it plugs into the wall with a 10-foot cord for unlimited power while enjoying a movie, reading a book, or working at the desk. It also plugs into your car to turn drive time into Vibe time. It also plugs into a powerpack for unrestricted movement with an all-day run-time on a single charge. Plus, the Jazz Band is controlled by an incredibly simple, intuitive and intelligent mobile app which allows for the personalization of session parameters, so each person can enjoy the best possible results.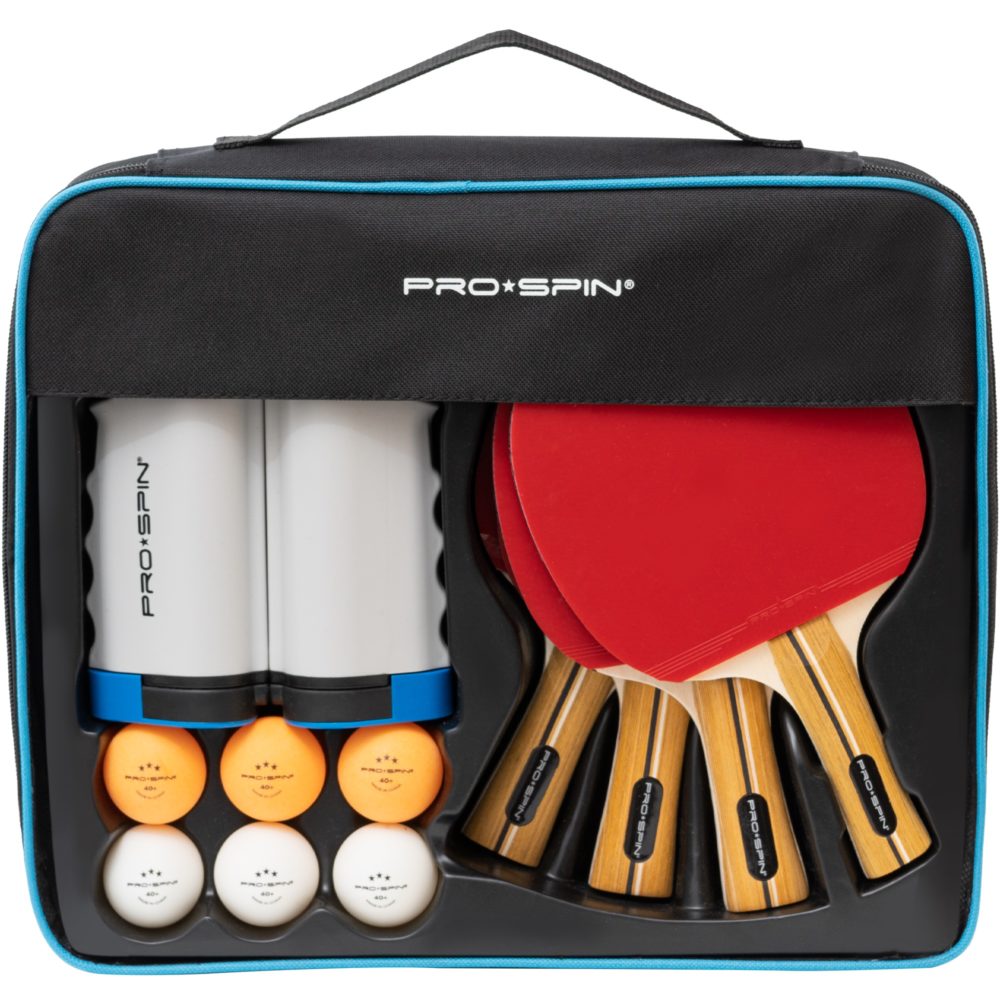 4-Player All-in-One Portable Ping Pong Set from Pro-Spin (https://prospin.net)
Here is a gift that marks a return to play!  The 4-Player All-in-One Portable Ping Pong Set from Pro-Spin will have him yelling "Game Time" in no time.  Its gift-ready box ensures you'll be ready for play anytime and anywhere you may be this year, whether home or away.  If he doesn't have room for a traditional table, no worries! With its 72-inch retractable net and super-fast one-click set up that doesn't leave marks on the dining room table, he can turn any table into a table tennis match in seconds.  He'll make memories that last with this complete set that includes four high-performance table tennis paddles; three white and three orange balls; and a premium case making storage and travel a breeze.  All it takes is three easy steps to turn a holiday dinner into a family holiday throw-down. To use, just click the button to release the scratch-resistant rubber feet of the retractable netting, then secure the posts to any table up to 2-inches thick. Finally, let the games begin! Perfect for family gatherings, social clubs or for blowing off steam at work, this Pro-Spin Ping Pong Set will bring the life back into any party or hang out.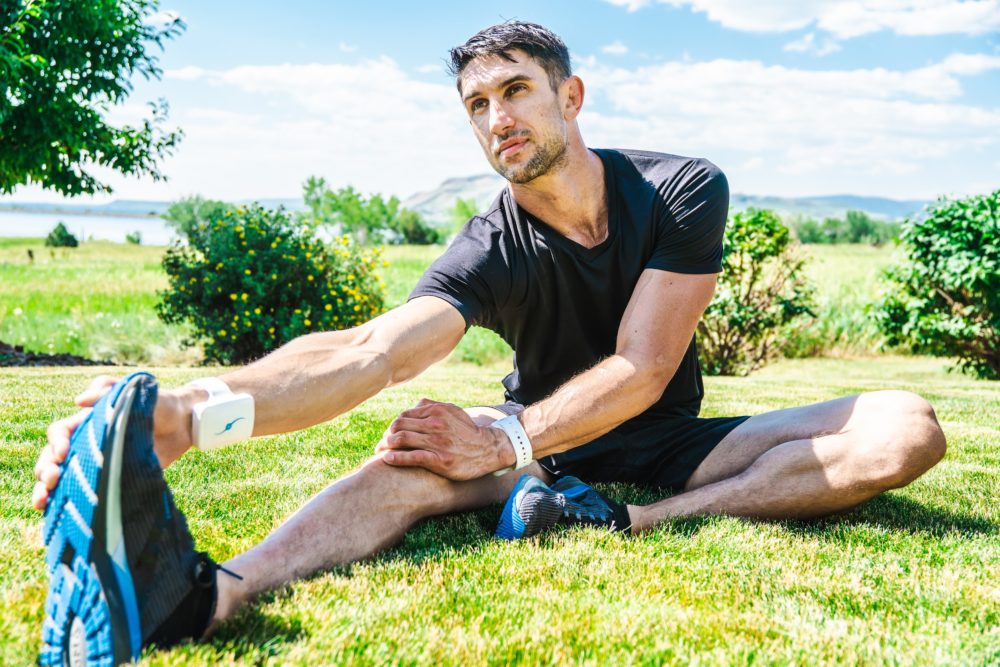 The Cooling Cuff Body Cooling Device (https://www.amazon.com)
Is there a man in your life who needs to beat the heat on the regular? Being hot and sweaty is miserable, as it can steal your energy and make you work harder for results. One great way to stave off the sweat is with The Cooling Cuff. This reusable, personal cooling device that'll help relax and revive those in your life who need it the most—exactly when and where they need it. A veteran-owned business, Cooling Cuff is made in the USA and is solely focused on helping your body cool down properly and efficiently. Wear it on your wrist, which is an optimal placement to help the body cool down during or after a workout. Cooling the body at the wrist can alter thermoregulation to rapidly lower core body temperature and quickly restore temperature homeostasis. It's reportedly so effective, you'll only need to wear it for 15 minutes. Used by athletes and firefighters, alike, the Cooling Cuff is perfect for workouts, outdoor activities or just staying cool during your busy days. Cooling Cuffs keep the user so cool so that workouts can be extend and more energy can be put toward performance. That means athletes can train longer, run quicker and recover faster without their bodies using so much energy to cool down. Cooling Cuffs can quickly cool you down and help you recover after exertion and provide immediate relief from heat intolerance. The comfortable and convenient design is easy to use—just remove from freezer, attach to wrist and be cool!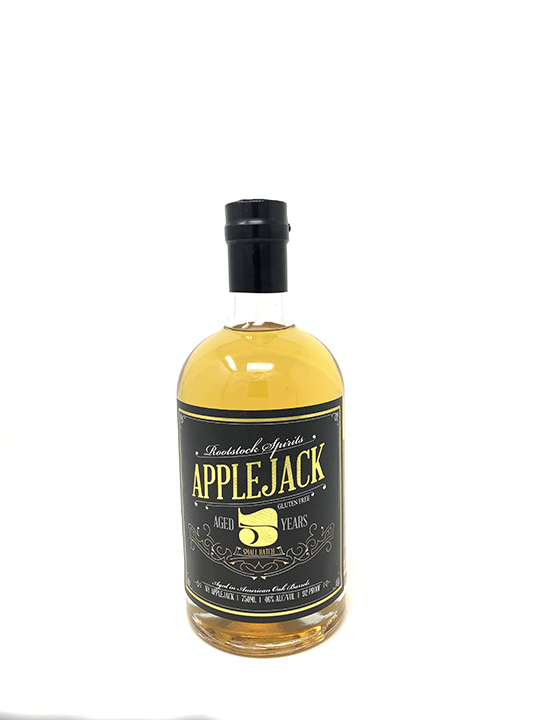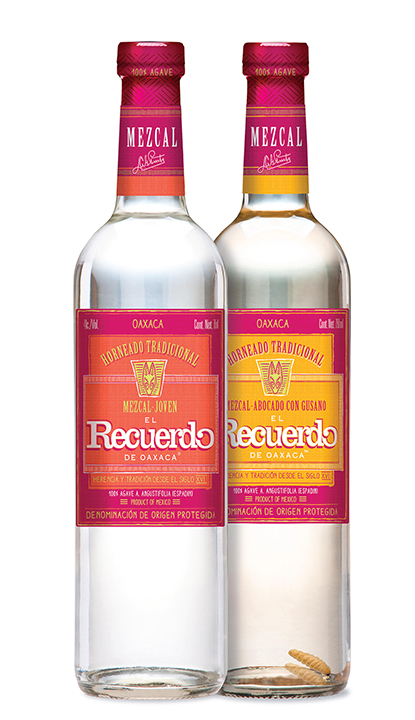 Recuerdo Mezcal Tequila (https://www.recuerdomezcal.com)
Looking for a unique and smoky spirit the adventurous man in your life will love? Recuerdo Mezcal is one to impress. Whether sipped and savored, blended into cocktails, or served alongside a crisp, cool beer, this drink adds a spice to any occasion. Recuerdo Mezcal is cooked with partner and UFC "BMF" Titleholder Jorge Masvidal with certified wood over river rocks and distilled with traditional Mezcal production techniques that are honored and proven to produce a fine spirit. The agave is sustainably harvested in Oaxaca, in a manner that ensures the preservation of the agave plant and the environment. And, let's not forget about the elephant in the room—or should I say the agave worm in the bottle. Yes, you can swallow it! And, yes, it is somewhat of an exotic delicacy, but does add a silky texture and flavor complexity that is quite appealing for those who seek smoky notes with less complexity. With a bright, straw yellow color with gold sparkles, the Mezcal hits the nose with the scents of cooked agave with smooth herbal notes and lingers on the tongue characteristics of cooked agave with sweet and bitter notes, and delicate smoke sparkles of great presence.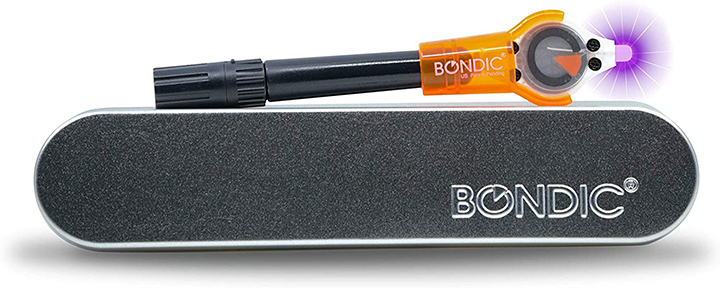 Bondic Mending Tool (https://notaglue.com)
Here's a great gift for the DIY guy. How many times has glue let us down? Fingers stuck together, broken toys that we just can't fix, having to throw out our stuff because gluing it only made it worse. Not to mention just when we need glue most we discover our 3-month-old bottle is as dry as the Sahara Desert on a hot day. With this he can say goodbye to super glue. Whether trying to mend a broken mug, patch a ripped charger cord, or even repair a part on the car—even under the hood—there's one adhesive that's good for all of this and more. It's Bondic, which is a liquid plastic that's more like welding than old-fashioned gluing. Initially designed by a dentist and based on the "cement" he used in his practice, Bondic is easy to work with and won't harden until exposed to the included UV-ray wand. Then, it can mend your problem quickly, and can even make your fixes stronger and able to stand up to stress and pressure. Just follow the easy four-step process: clean/roughen, fill, cure and shape. Layers of Bondic can be built up, and it can be painted or even sanded. It fills, bonds, and repairs plastics, ceramics, glass, metal, textiles and wood, and is heat and water resistant.
~~~
Forbes Business Council Member Merilee Kern, MBA is an internationally-regarded brand analyst, strategist and futurist who reports on cultural shifts and trends as well as noteworthy industry change makers, movers, shakers and innovators across all categories, both B2C and B2B. This includes field experts and thought leaders, brands, products, services, destinations and events. Merilee is Founder, Executive Editor and Producer of "The Luxe List" as well as Host of the  "Savvy Living " lifestyle TV show that airs in New York, Los Angeles, San Francisco, Miami, Atlanta and other major markets on CBS, FOX and other top networks; as well as the "Savvy Ventures " business TV show that airs nationally on FOX Business TV and Bloomberg TV. As a prolific lifestyle, travel, dining and leisure industry voice of authority and tastemaker, Merilee keeps her finger on the pulse of the marketplace in search of new and innovative must-haves and exemplary experiences at all price points, from the affordable to the extreme. Her work reaches multi-millions worldwide via broadcast TV (her own shows and copious others on which she appears) as well as a myriad of print and online publications. Connect with her at www.TheLuxeList.com  and www.SavvyLiving.tv  / Instagram www.Instagram.com/LuxeListReports  / Twitter www.Twitter.com/LuxeListReports  / Facebook www.Facebook.com/LuxeListReports  / LinkedIN www.LinkedIn.com/in/MerileeKern .
***Some or all of the accommodations(s), experience(s), item(s) and/or service(s) detailed above may have been provided or arranged at no cost to accommodate if this is review editorial, but all opinions expressed are entirely those of Merilee Kern and have not been influenced in any way.***
Source:
https://nrf.com/media-center/press-releases/fathers-day-spending-hit-201-billion-according-nrf