Love is a verb, it involves internal and external action. It is so easy to say "I love you" to someone who is providing what you need in the moment, is pleasing your senses, and is doing and being what you believe is correct. The emotion of love is just that – an emotion. And emotions can be quite fickle, changing in an instant.
When you "feel" love toward another person, your feelings are in control. And what a marvelous feeling it is. "I love him." "I love her." "He loves me." "She loves me." The words have a lilting sound and the emotion is joyous – until it is not. Then the feeling switches to something more grizzly and sharp, angry and disdainful. Even though just a few minutes or hours earlier you may have been cooing words of love, in this next moment you may react negatively to something that was said or done that you do not like. That delicious feeling of love is nowhere to be found. You are feeling the opposite of love and there is no going back right now.
When love is based on your feelings, it is a precarious situation. The object of your love – your spouse, your child, your friend, your coworker – may feel so good when you are expressing that love and may feel so bad when your loving feelings are switched off. Although you may soon return back to those loving feelings, the other person has felt a twinge of betrayal. You have warned them that you will love when they "do the right thing" and you will withdraw your love when they don't.
The message is clear. 'I must be a certain way with this person to keep their love. It is not okay for me to fully express myself. Who I am, the way I think and feel and behave, is not always okay. I need to be careful or I will not be loved."
I cannot tell you how often I have seen couples in counseling who say the words: "I love her." "I love him." But their words and actions, tone and body language express something very different. They say "I love you" but they want you to change the way you spend money, the way you dress, the way you try to please your family, the way you spend time with your friends, the way you show your feelings, the way you don't show your feelings. In the end, they want you to change the way you are. They chose you because in some way you were a challenge to them, intriguing and interesting, and then they want to change that and shape you into something you are not.
When love is guided by your emotions, by the way you feel in the moment, it is no longer love. It may be lust. It may be passion. It may be insecure clinging. It may even be rage. But it is not love.
When you are actually in the act of loving another person, you allow those wonderful feelings to fill your body and you remember those delicious feelings in spite of what is happening in the moment. Your conscious mind takes control. You naturally focus on the other person's needs, desires and wants, those they have expressed and those that are obvious if you pay attention to the body language. But you are not just focused on their self, demanding needs of the moment. You are able to see beyond the present moment to what is really needed and desired. And you are also aware of your own needs, desires and wants so that you give from your fullness and express your truth about what you are unable to give at any given moment.
The following poem express the true sentiment of what it means to love. The path of loving is not easy and is not easy to explain to others. Any caring parent can recall those painful moments when their love was strong and their child was defiant. Adult love relationships are no different. We are always dealing with a child. An inner child is just as stubborn and rambunctious as a toddler or rebellious teen. To love another requires truly and deeply and unconditionally and continuously loving yourself. Be Who You Are – The Greatest Gift of All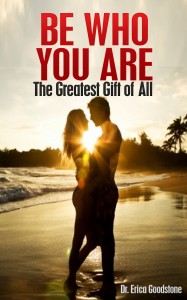 Sonnet 16
Let me not to the marriage of true minds
Admit impediments. Love is not love
Which alters when it alteration finds,
Or bends with the remover to remove:
O no! it is an ever-fixed mark
That looks on tempests and is never shaken;
It is the star to every wand'ring bark,
Whose worth's unknown, although his height be taken.
Love's not Time's fool, though rosy lips and cheeks
Within his bending sickle's compass come;
Love alters not with his brief hours and weeks,
But bears it out even to the edge of doom:
If this be error and upon me proved,
I never writ, nor no man ever loved.
~~William Shakespeare
Warmly,
Heal Through Love – a quick and easy love course
Love Touch Heal System – all you need to create love